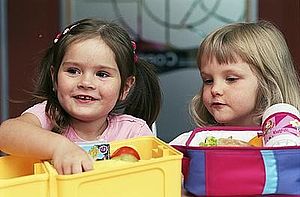 Blaenau Gwent Social Services has a legal duty to provide a range of services to children and young people in need of support and/or protection.  The Local Council believes that the best place for a child to live is with their family.  We seek to achieve this by working together with families and other agencies to provide advice, guidance and support to children and their families.  In some cases it may not be possible for a child to live with their family, when this is the case the Court will be asked to make a decision about whether the local Council should look after a child.  
Children in need?
The Social Services Department has a duty to provide services for children who are in need.  This can include: 
children and families who need support
children who are looked after by the local Council
children who offend or are at risk of offending
How do you know your child is in need?
As a parent or carer you have a better knowledge of your child than any other person.  You may however need help in deciding that your child has particular needs, a health visitor, doctor, teacher, social worker or other professional person could assist you with this.  
How will your child's need for services be decided?
An assessment will be undertaken to identify the needs of children and their families when a referral is received by Social Services that indicates that a child may be 'in need' of support or protection.  
What services are available from the Social Services Department?  
Advice and Guidance: Social Services will seek to provide general information and advice to children and their families.  This may include providing details of other agencies or professionals that offer help to children and their families.
Support and Assistance: Following the initial and core assessment (see leaflet 'Assessment of Children In Need and their Families') a meeting will be held which includes the family and those professionals involved with the family to develop a plan.  The plan will help identify what services agencies will provide for a family.  Social Services can provide support in the home for families, general advice and guidance or ask NCH Cymru, or other voluntary organisations, to provide support on their behalf.
Children with Disabilities: Services are provided for children with physical or learning difficulties which aim to lessen the effects of disability and give children the chance to lead lives which are as normal as possible.  In addition to the other services available to children, appliances to assist with daily living can be provided following an assessment of needs.  The Social Services Department must keep a register of disabled children.  You will be given information about the register which will allow you to decide if you want your child to be registered.  Not being registered will not affect your child's rights for services.
Looked After Children: Social Services always seek to support families to stay together.  However there are occasions where children may need to be looked after away from their parents.  Where this is the case Social Services will work with you to seek alternative care with the child's family, if this is not considered appropriate a child may be placed with foster carers or in a residential placement.
Adoption:   As a registered Adoption Agency, Blaenau Gwent Social Services provides a comprehensive adoption service to all those whose lives are affected by adoption.  This includes recruiting, assessing and preparing adoptive families and working closely with other Local Council's and voluntary adoption agencies to ensure that suitable 'matches' are found for those children who need adoptive homes.  As well as providing services for the child, advice, counselling and support related to adoption issues are available to adopted adults and their birth parents and relatives, not just at the time of the adoption, but at any point throughout their lives.
Protecting Children: The Council, through its Social Services Department, has a duty to promote and safeguard the welfare of children in need by providing a range of services to meet those needs.  It also has a duty to protect children from abuse and must investigate any allegations made by anyone who suspects that a child is being abused.  Anyone who suspects that a child is being abused should contact any of the Social Services Offices, NSPCC Child Protection Helpline or Police.
Fostering: Blaenau Gwent Social Services recruits and trains foster carers.  Foster carers are assessed and approved by the Local Council's Fostering Panel to care for children and young people who are unable to live with their families.  If you are interested in becoming a foster carer for Blaenau Gwent contact the Team Manager of the Fostering Team.  
Confidentiality
Any information obtained from you will be held in the strictest confidence and you may have the right to see this in accordance with the Access to Personal Files (Social Services) Regulations. 
Do I have a say in what I receive?
Yes, your views are taken into account at every stage and we also encourage service users and carers to take part in the planning of services.  We would be interested to have your opinion of our services and to hear of any ideas you have for improving them.
Contact Information
IAA  TEAM (Children's Services)
 
Telephone Number: (01495) 315700
Fax: (01495) 353350
Address: Blaenau Gwent County Borough Council
Anvil Court
Church Street,
Abertillery
Gwent, NP13 1DB 
Email Address:
For referrals: