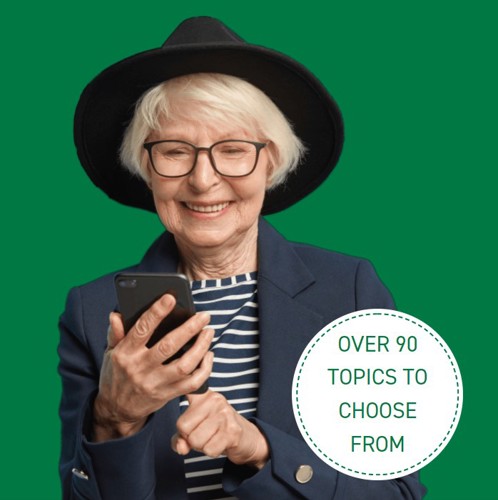 Make life easier in three simple steps with AskSARA...
Impartial advice about equipment to help make daily living easier
https://gwent.livingmadeeasy.org.uk/
AskSARA helps you find useful information about products that make daily living easier.
AskSARA is an online guided advice tool created in partnership with the Disabled Living Foundation's Living Made Easy programme. It provides impartial advice about suitable assistive technology solutions that enable older people, and disabled people of all ages, to live independently and maintain their chosen lifestyle.
Visit our website and take these three easy steps:
1.Choose a topic
2. Answer some questions
3. Get advice
AskSARA is an alternative option to contacting us directly for a needs assessment, however you can still contact us directly calling 01495 315700 or emailing info@blaenau-gwent.gov.uk
For information, advice or assistance, to make a referral or report concerns in relation to:

• a person aged 18 or over, please contact the Adult Services IAA Hub
•a child or young person, please contact the Children's Services IAA Hub
Telephone: 01495 315 700
Email Adults Team: DutyTeamAdults@blaenau-gwent.gov.uk
Email Children's IAA Team: Dutyteam@blaenau-gwent.gov.uk
01495 315 700
Headquarters:
Social Services Directorate
 Anvil Court
 Church Street
 Abertillery
 NP13 1DB