The UK's National Health Service is based on the Tredegar Workmen's Medical Aid Society. This heritage centre tells the story of how Aneurin Bevan MP as Minister of Health used the society as the blueprint for rolling out free healthcare for everyone when he 'Tredegarised' the UK.
Based at 10 The Circle, in the original Tredegar Medical Aid building, visitors can trace the formation of the NHS through stories, films and artefacts.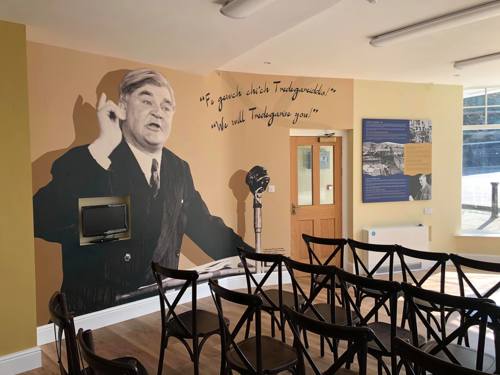 Visitor Information
Tredegar Medical Aid Society Heritage Centre - Google Maps
10 The Circle, Tredegar, Blaenau Gwent NP22 3PS.
Telephone: 01495 711157
Email: info@tredegarmasheritagecentre.org.uk
Opening hours: Tuesday-Saturday 10:00-15:00