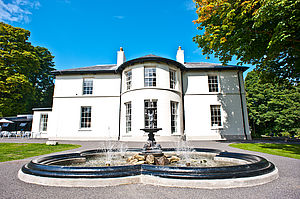 Bedwellty House & Park
A listed Regency villa surrounded by a historic garden established in 19th century for the famous Homfray Ironmaster dynasty. Bedwellty House and Park are intimately linked with the early social history of Industrial Wales. Its relevance continued when the house and park were given to the people of Tredegar and consequently became a centre of the Labour movement in Wales, and Britain at large. Probably the most famous name associated with Bedwellty House and Park is Aneurin Bevan, credited as the founder of the National Health Service. 
The park contains an arboretum, tea rooms and the biggest block of coal in the world!
Contact Information
Name of Team: Economic Development
Telephone Number: 01495 355937 or 07968 472812
Address: The General Offices, Steelworks Road, Ebbw Vale, Blaenau Gwent. NP23 6DN   
Email Address: alyson.tippings@blaenau-gwent.gov.uk