Wind Turbine Mapping – South East Wales
The interactive map below shows wind turbines that are operational (green); consented (yellow); and in planning (red). The turbines are also classified by their size based on height to blade tip and number of turbines (see table below). Size is represented by different size dots – micro being the smallest and very large being the biggest.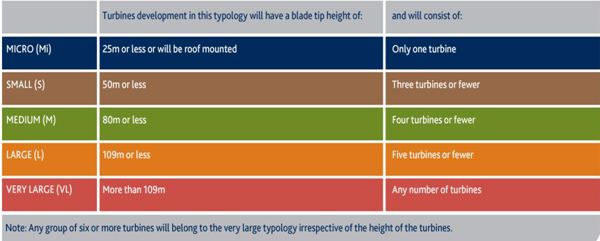 Every individual turbine is represented on the map though you may need to zoom in to see this. It is also possible to click on each dot to view further information.
Please note that to have full functionality when viewing the maps you require Chrome (or a browser that supports HTML 5).
The maps are updated quarterly and are based on information provided by each Local Planning Authority in South East Wales. 
View the map full screen
Contact Information
Name of Team: Planning Policy
Telephone Number (01495) 354740
Address: The General Offices, Steelworks Road, Ebbw Vale, Gwent, NP23 6DN