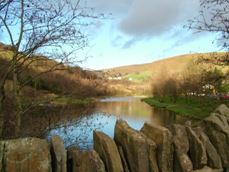 What are Local Nature Reserves? 
There are many green spaces scattered across the county which support a diversity of habitats and species. The importance of these, not only for wildlife but also for the local community has now been recognised in their designation as Local Nature Reserves (LNRs)
The Borough now has 11 Local Nature Reserves including Silent Valley which was the first site to be designated in 1998 and one Candidate Local Nature Reserve. The Council aims to continue working with the community to manage each Local Nature Reserve for the benefit of the local people and wildlife.
Blaenau Gwent's Local Nature Reserves
Wildlife Explorer Trails
Contact Information