It's a form sent to every household in the UK to check whether voter registration records are correct. 
The form is part of the Electoral Commission's Annual Canvass, but is organised locally, usually by local councils. 
It's posted out between July and November each year (the exact date varies by council), and councils must publish the revised register by 1 December. 
The form lists the current eligible voters in your household and asks you to check and update the details.
It will look something like this: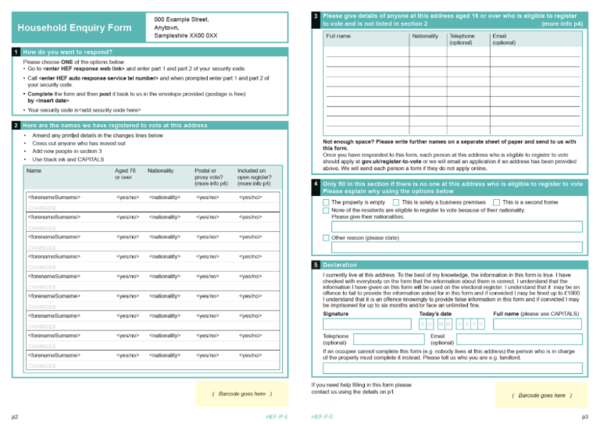 Household Enquiry Form - example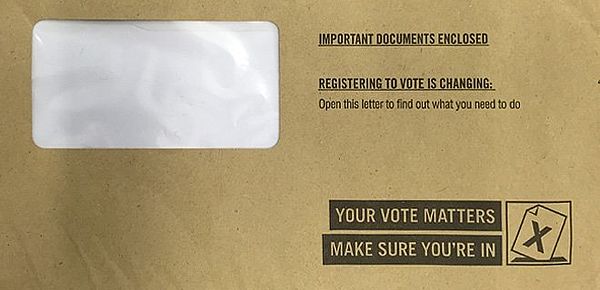 Household Enquiry Envelope
You must respond by the deadline
Each council has a different deadline, which can be any time from July to the end of November, and you must respond in time or risk a £1,000 fine. Why take the risk, though, when it only takes five seconds?
You don't always need to send back the form – many councils now let you confirm or change your details online, making it even easier to respond.
If you have missed your council's deadline though, contact us ASAP to find out what to do.
Contact Information
Telephone Number:      01495 355086/88
Address:            The General Offices, Steelworks Road, Ebbw Vale NP23 6DN
Email Address:   electoralservices@blaenau-gwent.gov.uk
Text :                07786202915