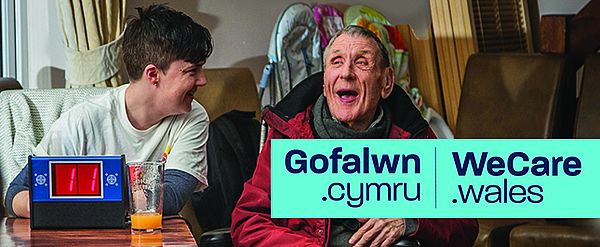 Highlighting roles in Social Care
Launching on Monday 30 November, we will be raising the profile of Home Care Workers, Social Workers and Nurses in Social Care settings. The focus for this campaign will be helping highlight the roles and in turn help people consider careers in these areas.
We will be running a TV advert and will be sharing with you the schedule of when this will be televised.
In March 2020 we launched our Jobs Portal and have shared over 2,000 jobs and seen over 20,000 visitors. Building on the success, we are enhancing the Jobs Portal to better support organisations with their recruitment and create an even better user experience.

The new version will help job seekers better understand care, include a learning element which will include A Question of Care and enable people to find job vacancies that match their needs. For the employer, there is an improved route to post jobs and better quality of information regarding perspective candidates.

To see a recent news article please visit Wales On-line at:
https://www.walesonline.co.uk/special-features/jobs-wales-recruitment-campaign-under-18982876
If you like working with people and are interested in making a real to their day-to-day lives, a career in care could be for you.
 
If you have a positive attitude and a commitment care for others, then for most roles you can gain any training and qualifications you need on the job. There are lots of ways to work flexibly, so you can fit caring for people around your needs and those of your family.
 
For the right people it is one of the most rewarding careers there is.
 
GO to the We Care Wales website to find out more about a career in social care, early years and childcare and how we need more people with the right skills and values to work in caring roles with children and adults.
Contact us
If you would like any further information about any aspect of WeCare Wales please get in touch at contact@wecare.wales