PUBLIC CONSULTATION: Active Travel - Ebbw Vale Sustainable Link.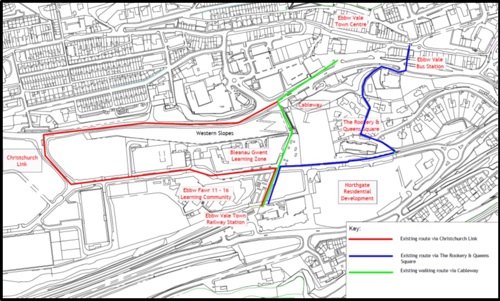 Blaenau Gwent CBC's Active Travel Team would like to invite you to take part in our public consultation event on Wednesday 22nd March 2023, 10.00am – 1.00pm at the General Offices, Ebbw Vale, NP23 6DN.
We are also be running an online survey as part of our consultation where you will be able to give your views if you are unable to attend the event. The survey will be available shortly.
Please access the survey here: Online survey